The RBC correspondent contacted the migrants who were able to cross the Belarusian-Polish border, and then get to Germany. Now they live in the distribution center, from where they will be sent further
Route Minsk-Dresden
The migration crisis on the Belarusian-Polish border is gradually coming to an end: the Iraqi authorities are reporting on the evacuation of 3.5 thousand citizens by evacuation flights from Belarus, and the spontaneous camp behind the Bruzgi checkpoint does not exist near Grodno. In the logistics center near the checkpoint, where due to the cold weather all migrants were moved a month ago, about 800 people remain – & mdash; at least three times less than it was at the beginning in the spontaneous camp. Most of its inhabitants returned to their homeland. It is not known exactly how many immigrants from the Middle East remained on the territory of Belarus, the President of the country Alexander Lukashenko spoke about two or three thousand people who were outside the camp.
New people, ready to storm the Polish border, do not arrive in Belarus: airlines no longer take on board citizens of Iraq, Syria and Yemen who have bought tickets to Minsk, and the Belarusian consul in Iraq, from where most of the migrants flew in, does not issue visas. Poland continues to strenuously guard the border. In mid-November, international organizations offered migrants to come to terms with the impossibility of getting into the European Union & mdash; stay in Belarus or return home. However, among them there were those who managed to fulfill their dream and get to Germany.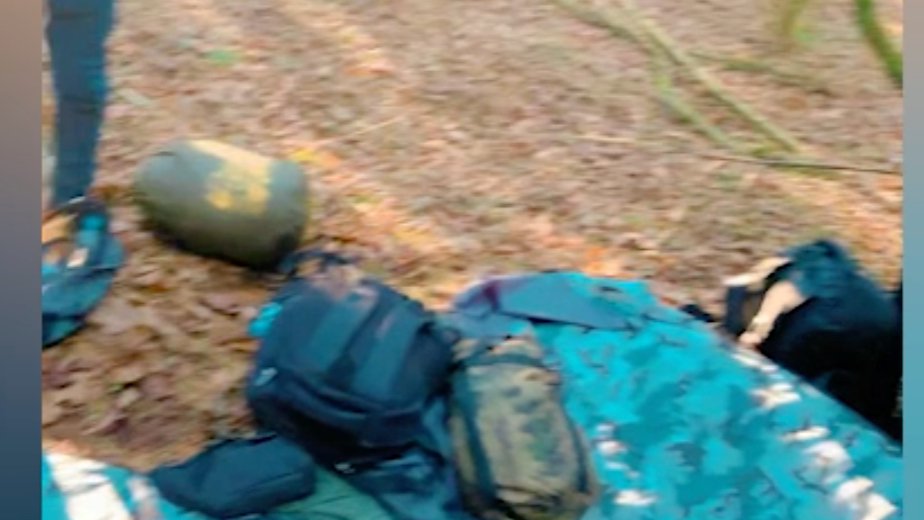 Video
About a month ago, on November 12, a RBC correspondent talked in the shopping center Gallery Minsk. in the center of the Belarusian capital with a group of young people from different cities of Iraq who did not know if they would manage to get to Germany, showed their living conditions in the city and asked about the latest statements from Berlin. Now they say that their dream has come true.
Nine days in the forest
Matin and his friend Keiser (name has been changed), who in Minsk, during a conversation with an RBC correspondent, took on the role of translators for their fellow countrymen & mdash; of the whole group, only they spoke English & mdash; told that a few days after the meeting in Minsk they went to the border of Belarus with Poland. To say exactly which section of the border it was, the interlocutors of RBC could not & mdash; they were brought there by taxi, as previously promised by the travel agency. The only thing they know is & mdash; this is not the place where the spontaneous migrant camp was located.
In addition to them, about 60-70 people gathered at the border, whom they had not seen before. Matin said that when everyone was assembled, the Belarusian border guards let them into the no-man's land (Lukashenko admitted that the military could help the migrants out of sympathy). There they spent three days, hiding in the forest, after which they were able to get to the no-man's land from the Polish side. Then there were six days with spending the night in the forest without food, during which they were looking for a way to get into the country. On the last day, the whole group was " covered '' Polish border guards. " We all scattered, most were caught. Me and nine other people managed to escape and get to Poland. What about the others? They were deported back to Belarus, where they are now & mdash; I don't know, we have no contact with them ", & mdash; said Keyser. They didn't manage to get to Germany right away, they had to spend three more days in Poland. All this time, they were waiting for a car that would take them to their final destination. " The driver was a local Pole. We paid for his services, as well as the services of everyone who helped us in Belarus, back in Iraq before leaving the country. So everything was according to the agreement ', & mdash; said Matin.
Then, Matin said, they were brought to Frankfurt am Main, he showed photographs from the city. They stayed there for a week, after which they were detained by the police and sent to the migration center, from which, a day later, they were transported to Dresden. They have now been in the refugee and asylum distribution center for a week.
The center in Dresden was opened in 2017 to receive immigrants from Syria, but has now become a temporary shelter for people from different parts of the world. Now there are about 200 people in it, but they are constantly changing. Every day, several people leave the center, who are distributed further and given either a place in a hostel or an apartment, and others come to their place. Most of the residents are still Syrians who did not come to Germany via Belarus, but traveled along the Syria-Turkey-Serbia route or through other Balkan countries, Matin said.
Large barracks, a sports ground and a Christmas tree in the dining room
Matin and Keyser arranged a small video tour of the camp for the RBC correspondent. In their room, designed for five people, the letter " P '' along the walls there are metal beds with high backs, one window. Immediately from the room you find yourself in a long corridor: on each side there are three or four such rooms.
Building & mdash; a large gray barrack, there are at least four of them on the territory: they stand opposite each other. After passing along the main road to the left, you find yourself on an open sports ground, which can be found in an ordinary courtyard. This time it was empty & mdash; it was cloudy outside and most of the migrants remained inside the barracks. At the other end of the camp is a spacious dining room, with two rows of long wooden tables and benches along the wall, next to a food service window and racks for empty trays. In the corner stands a decorated Christmas tree topped with a silver lance and entwined with tinsel. Lunch time has already ended and there is no one left in the dining room except the staff.
According to Iraqis, they like this place & mdash; " decent housing, they are fed and given pocket money '', but most importantly, the migrants were explained their prospects and helped to fill out the documents for granting refugee status & mdash; they call it 'green card' for Germany.
So far, everyone has a temporary card regulating their stay in the country. Keyser brought his to the camera, on it you can see: the number assigned to him, photo, name with surname, date of birth. It usually takes up to three months to review an application – & mdash; during this period, asylum seekers are not allowed to leave the federal state in which they applied, and they undertake to live in a migration center. Further, if the first stage has been successfully completed and the applicants have been formally recognized as asylum candidates, they can expect to be transferred from the migration center to a hostel or apartment. It is at the stage of status confirmation that Matin and Keyser are. If the German authorities approve their applications, they, in addition to more comfortable housing, will receive an extended temporary residence permit, and will await a final verdict. Sometimes this process can take years.
How many refugees Germany accepts
According to the German Federal Office for Migration and Refugees (BAMF) for the first 11 months of 2021 over 172 thousand applications for asylum were submitted in the country. Most applicants & mdash; immigrants from Syria (68 thousand), Afghanistan (27.9 thousand) and Iraq (14.4 thousand). This number includes both initial and repeated applications, while 132,000 people filed for the first time.
In 2020, the numbers were significantly lower: 122 and 102 thousand applications. Excluding December data, the overall growth in the number of applications amounted to 58%, according to BAMF. In total, in the first 11 months of 2021, the decision was made on 51 thousand applications, of which 29 thousand applicants received refugee status, another thousand & mdash; family status of a refugee, and 31 thousand people were denied.
If a person receives refugee status, he is issued a residence permit for a period of three years, which can be extended after the expiration of the period. Also, the status gives the right to receive social benefits (about 400 euros per person), including housing and health insurance, to attend integration and language courses, a work permit and the right to move a family. If, after three years, a person with refugee status is able to prove that he or she speaks German at the C1 level (fluency) and independently supports himself, then he can apply for a permanent residence permit.
Subscribe to FB RBC Get news the fastest