Reuters: The United States discussed with Turkey the transfer of S-400 purchased from Russia to Ukraine US officials discussed with Ankara the possibility of transferring Russian-made S-400 missile systems to the Ukrainian military, the agency learned.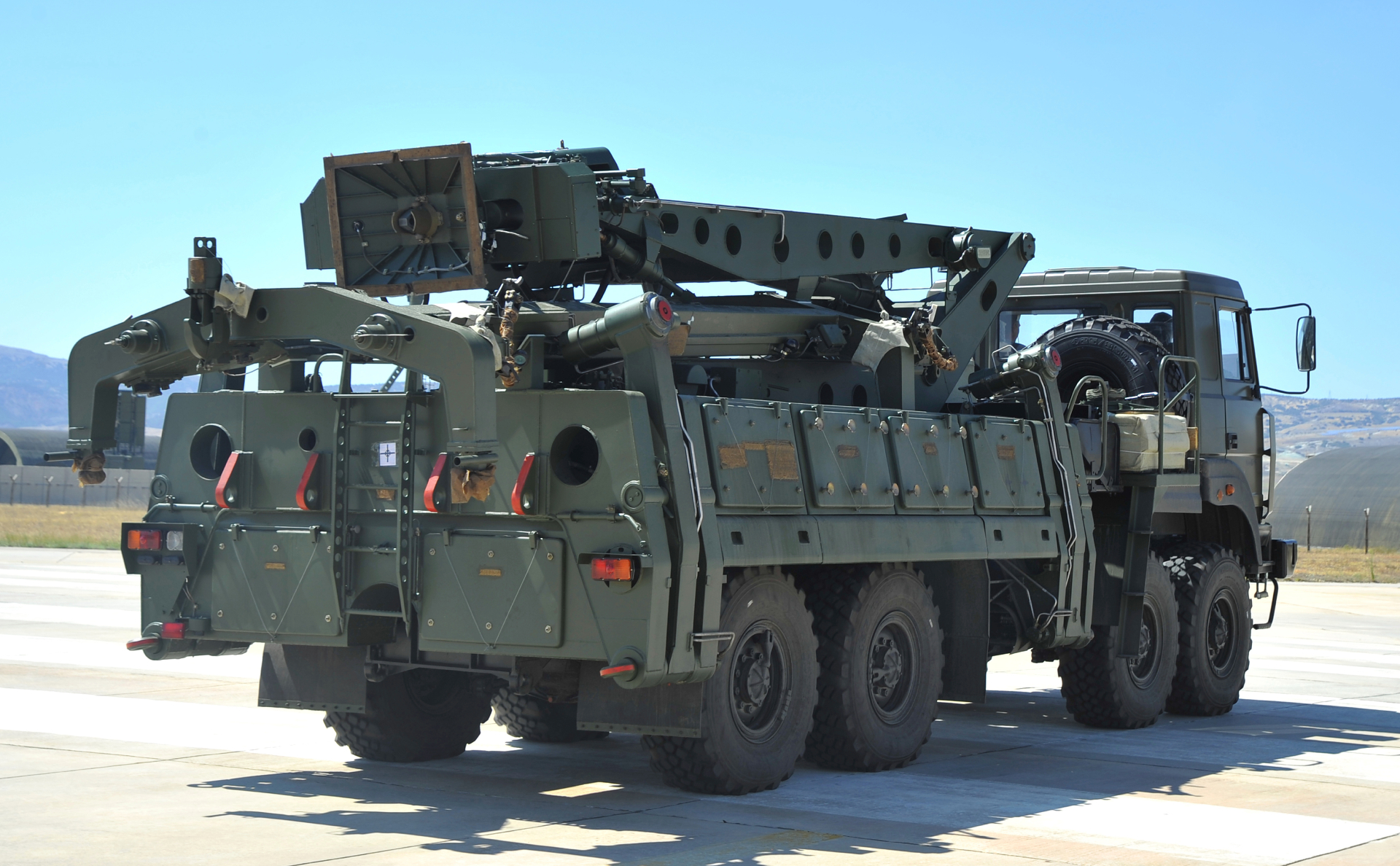 The United States discussed with Turkey the possibility of sending S-400 anti-aircraft missile systems (SAM) to Ukraine, which Ankara acquired from Moscow, Reuters reports citing three sources.
According to the agency, this is a discussion, no official proposals have been made on this topic.
This topic was raised by American officials in February, as well as in early March during a visit to Turkey by US Deputy Secretary of State Wendy Sherman. According to Reuters, it was raised as part of a discussion about how Washington and its allies can support Ukraine in the face of a Russian military special operation.
Experts cited by the agency believe that Turkey will "probably reject" the idea of ​​handing over the S-400 to the Ukrainian military. Reuters sources in Turkey agree with this point of view: according to them, Ankara will consider the proposal inappropriate due to possible technical difficulties and unwillingness to spoil relations with Moscow.
Officially, the authorities did not comment on these reports. The Turkish Foreign Ministry did not respond to the agency's request.
Turkey bought four divisions of the Russian anti-aircraft missile system from Russia for $2.5 billion. The deal was concluded in December 2017. In October 2019, at Rosoboronexport reported that Russia fulfilled the terms of the contract ahead of schedule by supplying all elements of the S-400 Triumph, including missiles. As reported by the head of "Rostec" Sergei Chemezov, Moscow is waiting for Ankara to decide on the second batch of S-400s.
The United States has repeatedly spoken out against the deal. In December 2020, Washington imposed sanctions on the Turkish Defense Industry Authority (SSB) and its head, Ismail Demir, for purchasing Russian S-400 systems. They include a ban on the issuance of licenses and export permits for SSB, as well as a freeze on the assets of Demir and other officials of the department in the United States.
In January 2021, US Secretary of State Anthony Blinken called on Ankara to get rid of the Russian S-400s. Turkish President Recep Tayyip Erdogan called the deal with Moscow a profitable and correct decision.
According to Turkish Interior Minister Suleiman Soylu, after the start of the Russian military operation in Ukraine, Ankara received offers to return the S-400 to Russia. He considered these appeals "mentally retarded".
Subscribe to RuTube RBC Live broadcasts, videos and recordings of programs on our RuTube channel