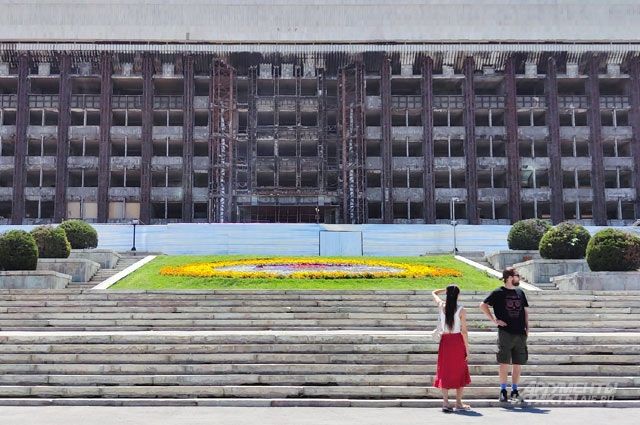 Batyr 27 years old, he speaks perfect Russian — was born and raised in Almaty. "Why do you think that it was the Russian army that helped put down the riots on January 4-7?" — he is genuinely surprised.
"You started looting and pogroms in cities, the police fled the streets and actually defended only themselves, — I answer. — Only the landing of troops from Russia and other troops of the CSTO "settled" situation". Batyr is outraged by this. "Nothing like that! — he declares. — Of course, things were bad… but we are an independent state — and we could do it ourselves.
"We could do without you", — throws Yermek, a 20-year-old student at the local university, in my face. "Are you sure?" — I smile. "Easily … what was difficult there?"
A decent number of people quickly forgot how in early January government buildings burned in Almaty, and looters stole shopping centers and took away weapons from frightened policemen. As a rule, Russian residents of Kazakhstan feel gratitude for help… and even then, frankly, not all of them: I met different opinions.
Alma-Ata was not happy with the arrival of Russian paratroopers, — says Maria Khlebnikova, an accountant from a private firm. — On the contrary, everyone prayed to God — If only this horror would end soon. Now they have calmed down and think that they would have figured it out alone. What if everything happens again?»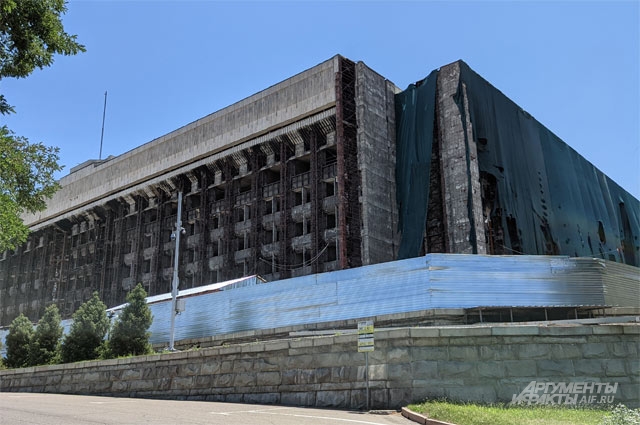 Photo: AiF/Georgy Zotov
"War is accepted for a toy"
Terrible heat reigns in Almaty — people walk in shopping centers under air conditioners, eat ice cream, save themselves in cafes with lemonade. The events of January 4-7, 2022 are only reminiscent of the skeletons of charred buildings in the city center — akimat (mayor's office), the former residence of the president and office of television. The residence, they say, will generally be demolished — not recoverable. Bullet holes can be seen on neighboring houses. At the airport in Almaty, which was then captured by the militants, nothing hints at the nightmare experienced, passengers are willing to buy in the "duty free". Destroyed and plundered shopping center «French House» also renovated, a copy of the Eiffel Tower attracts selfie lovers.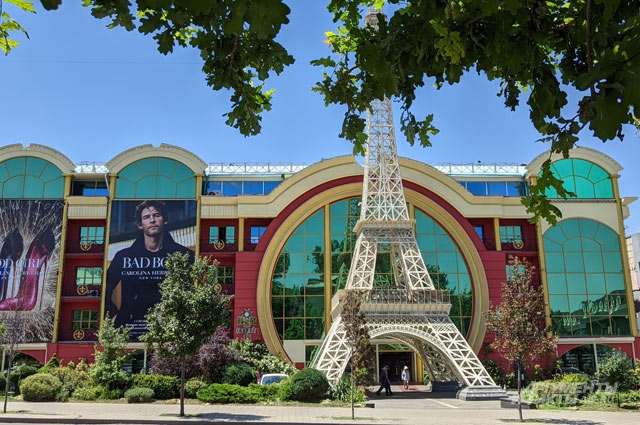 Photo: AiF/Georgy Zotov
In the first week of January, 160 people died in the city, but no one believes the official figures — human rumor exaggerates the number of victims ten times.
"My friend, the mother of two children, was shot dead, — says businessman Daniyar Sultanov (name changed — Auth.). — I went to the square to take a look, it is curious how the revolution is going on. Well, and laid down with a stray bullet. A lot of people died there — both militants and special forces fired into the white light, like a pretty penny, not caring about civilians. And they did not lie down, stood tall with phones and filmed what was happening on video. Modern people are simply completely crazy, they take war for a toy.
"I bought a gun and ammo"
In supermarkets in Almaty, difficulties with sugar — it either completely disappeared from sale, or it went up in price terribly. This morning McDonald's was closing for a while. — supply problems, franchise owner under investigation in connection with the January riots. While in Russia the dollar exchange rate was falling daily for four months, in Kazakhstan it even rose.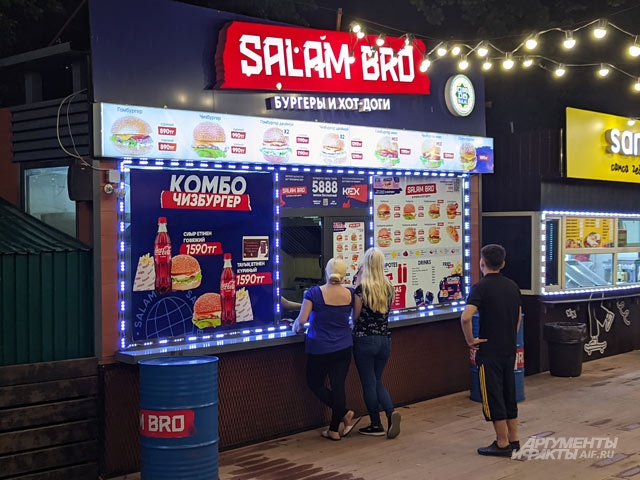 Photo: AiF/Georgy Zotov
"The West also announced sanctions against us, or what?" — gloomy Almaty people joke. General impression — Since January, life has not become better, and the previous troubles have remained in place. Riots on New Year's holidays began after a twofold increase in gas prices (in the regions, poor people fill their cars with it). The price was reduced — but no one believes that for a long time. Products, as in Russia, have grown significantly in price, while salaries (this is also familiar to us) have remained the same. People are unhappy, and this often slips into conversations.
«I don't understand, do the authorities want a repeat of January? — outraged businessman Alexey Matveev. — Yes, now it seems to officials — tragedy will not happen again. Why such naive confidence? After fighting in the city, I bought a hunting rifle and cartridges. So calmer.
"What about the pogroms?"
A couple of years ago I was told a joke in Bishkek. The Kazakhs ordered a coup d'état for the Kirghiz. They look, and at the presidential palace there is only one minibus.
«What, you only sent twenty people to make a revolution?» — «Ah, so you with pogroms? »
I observed the consequences of two revolutions in Kyrgyzstan — in 2005 and 2010: mobs looted shopping malls, burned down Chinese markets.
"I love it when presidents are removed, — One of the young pogromists told me ingenuously in Bishkek. — For the first time, I brought a plasma TV to my mother, the second — washing machine».
As soon as mass protests began in Almaty, I called my friends and said: «Leave the city if you have time — looting will start soon. And so it happened.
«Unemployed youth from small towns came to overthrow the government, — explains teacher Barlas Batyrlanov. — The store security fled, people roamed the streets, and … Either they were provoked, or they themselves decided so — but began to rob. They took out everything — jewelry, furniture, appliances, "gutted" ATMs. I saw a man standing in the courtyard of a high-rise building and trying to sell perfume — looted in the perfume department and did not know what to do with them. Even some sane people could not resist profiting: the doors are open, there is a freebie around.
Former president Nursultan Nazarbayev, who ruled Kazakhstan for 30 years, no one likes. Ordinary people spontaneously came out to demonstrate against the authorities of his family: another thing is what the protests turned into … For a week in the republic, I did not hear a single good word about Nazarbayev.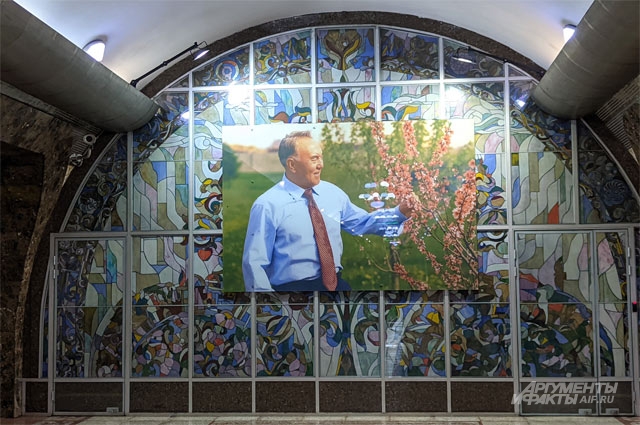 Photo: AiF/Georgy Zotov
"If he had retired 15 years ago, golden monuments would have been erected to him all over the country, — says cafe owner Yerlan Zholdynbaev. — In the nineties, he did everything for our state. Alas, Nursultan grew old, and began — one daughter became deputy prime minister and deputy speaker of parliament, the other — billionaire, the richest Kazakh woman. Streets were renamed in honor of Nazarbayev, faceless monuments were erected to him, portraits were hung, and a magnificent museum of the first president was built. Before, we were proud of what a European leader we have, and as a result, he has sunk into a cheap Central Asian bai. After the January protests, the 82-year-old ex-president was deprived of the privileges of "leader of the nation" (in the Kazakh language «elbasy»), and his relatives disappeared from government posts. Until now, in Almaty, on Nazarbayev Avenue (former Furmanov Street), broken signs — the protesters in a rage trampled signs with the name of the "father of the fatherland" under their feet.
"288" width="640″ style="display: block;" />
Photo: AiF/Georgy Zotov
"I don't know what will happen next — and no one here knows — shrugs businessman Bakir Ermurzaev. — January showed that a state that took 30 years to build, with oil billions and skyscrapers, can crumble like a house of cards in 2 hours, and its streets will be at the mercy of rioters. I don't have clarity — won't this happen again? And again, all hope is only in Russia. Its authority is so high that the militants did not dare to attack your soldiers, who took under guard important objects.
I agreed with him. Yes, formally the government of Kazakhstan is grateful to the Russian Federation, but there are different opinions among the public. Therefore, when they once again told me that "we could do it ourselves, and your paratroopers in Almaty are useless", I answered — "Oh" kay. Next time your city is sacked and set on fire, deal with it without us. We'll just sit back and watch. Is that better?» For some reason, my interlocutor did not like this opinion either.
Transfer of CSTO peacekeepers to Kazakhstan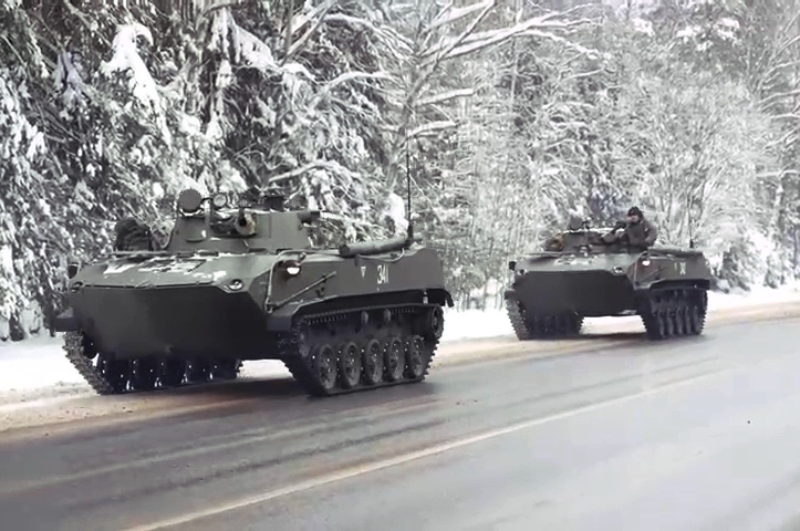 Column of the Airborne Forces. © RIA Novosti/Ministry of Defense of the Russian Federation ="531″ width="800″ style="display: block;" />
Il-76 aircraft of the RF Ministry of Defense at an airfield in the Ivanovo region. © RIA Novosti/Ministry of Defense of the Russian Federation ="531″ width="800″ style="display: block;" />
Preparation of equipment for loading on aircraft. © Reuters/Russian Defense Ministry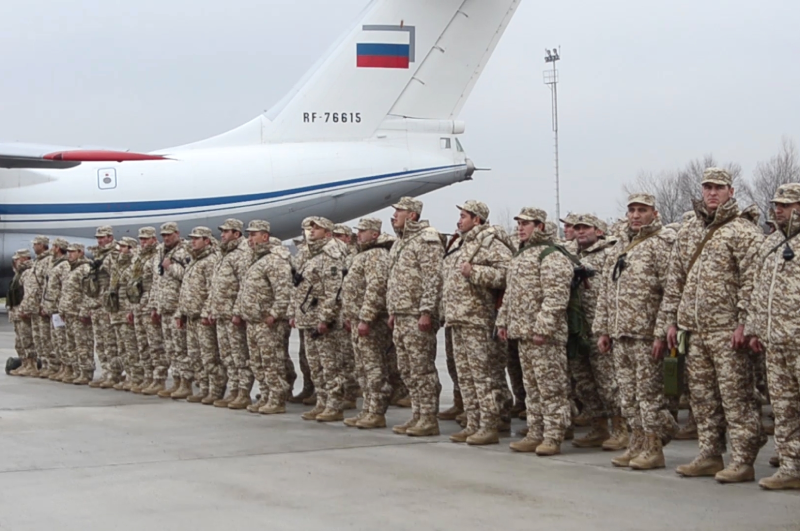 Servicemen of Tajikistan. © RIA Novosti/Ministry of Defense of the Russian Federation ="531″ width="800″ style="display: block;" />
Chevron on the uniform of a Belarusian soldier. © RIA Novosti/Ministry of Defense of the Russian Federation ="531″ width="800″ style="display: block;" />
Loading military equipment of a unit of the Kyrgyz army from the CSTO peacekeeping forces for shipment to Kazakhstan. © RIA Novosti/Ministry of Defense of the Russian Federation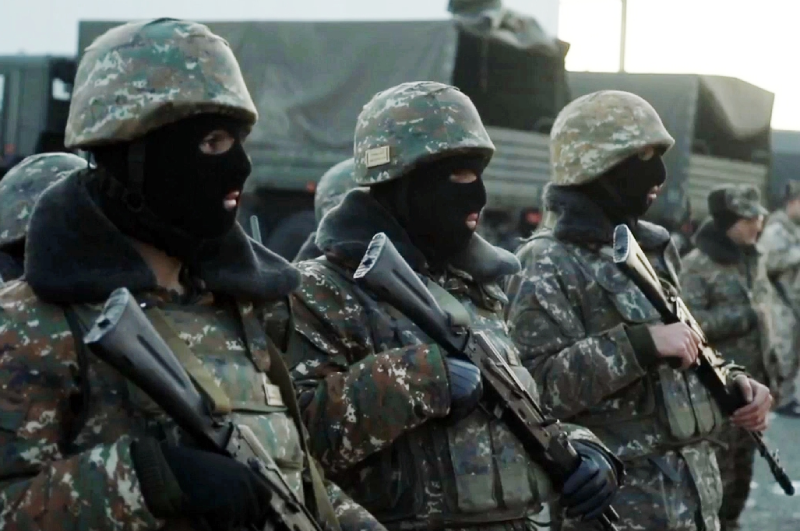 Armenian servicemen. © RIA Novosti/Ministry of Defense of the Russian Federation ="531″ width="800″ style="display: block;" />
BMD units of the Airborne Forces from the Russian contingent of the CSTO peacekeeping forces. © RIA Novosti/Ministry of Defense of the Russian Federation
Soldiers of the army of Kyrgyzstan. © RIA Novosti/Ministry of Defense of the Russian Federation ="531″ width="800″ style="display: block;" />
Unloading military equipment of the CSTO peacekeeping forces at an airfield in Kazakhstan. © RIA Novosti/Ministry of Defense of the Russian Federation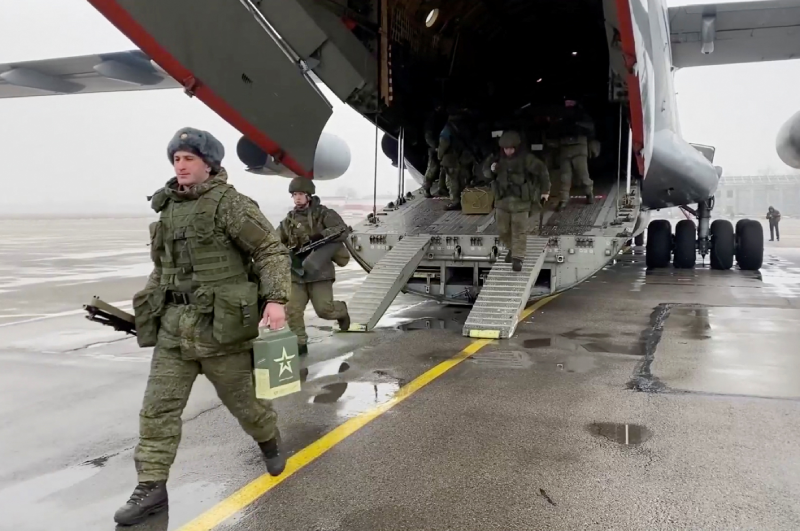 Unloading the personnel of the CSTO peacekeeping forces in Kazakhstan. © Reuters/Russian Defense Ministry
Transfer of CSTO peacekeepers to Kazakhstan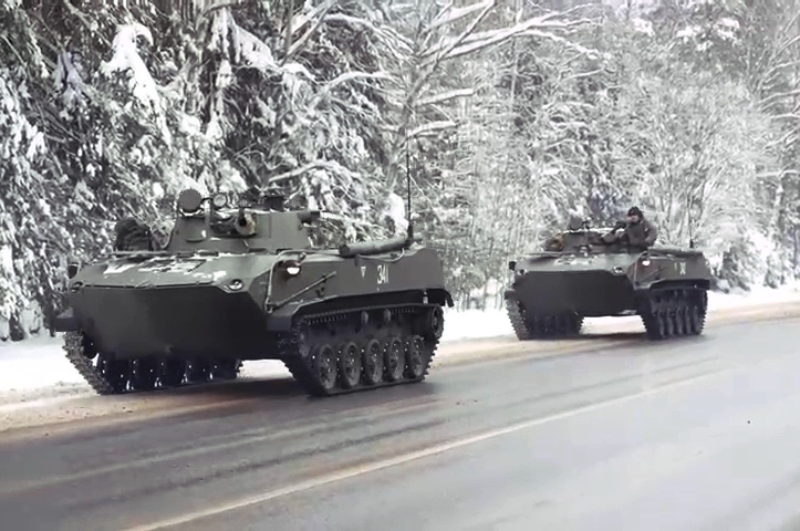 Column of the Airborne Forces unit. © RIA Novosti/Ministry of Defense of the Russian Federation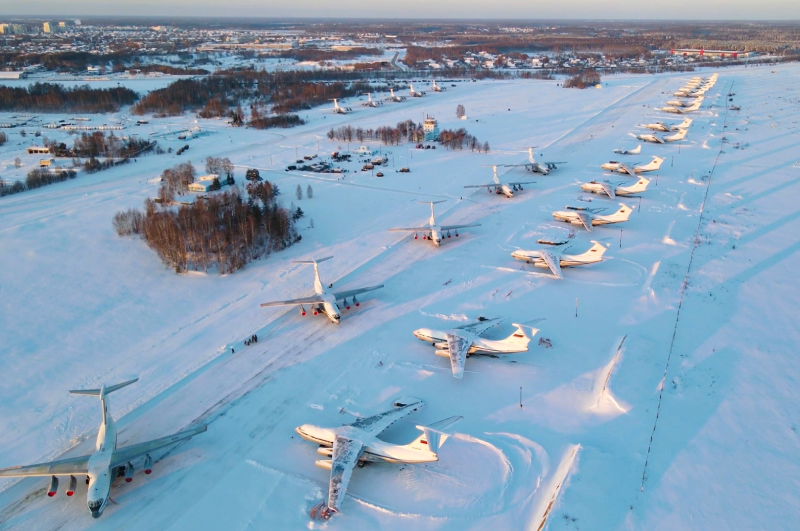 Il-76 aircraft of the RF Ministry of Defense at an airfield in the Ivanovo region. © RIA Novosti/Ministry of Defense of the Russian Federation
Preparation of equipment for loading on aircraft. © Reuters/Russian Defense Ministry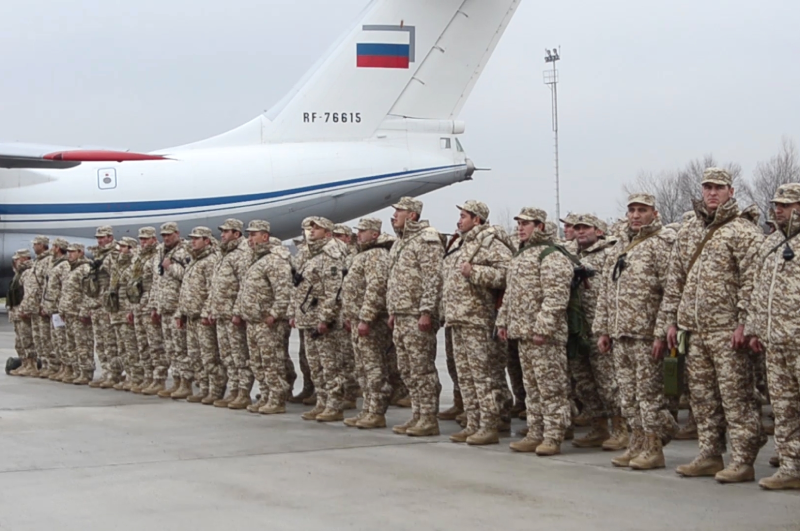 Servicemen of Tajikistan. © RIA Novosti/Ministry of Defense of the Russian Federation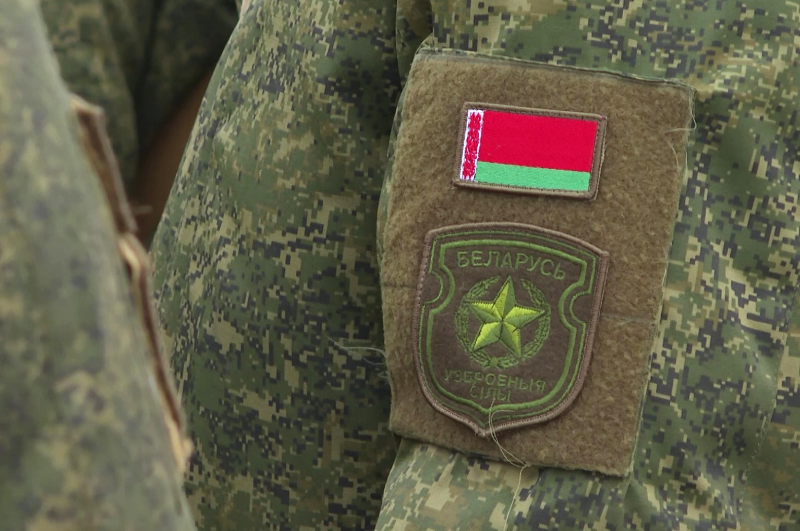 Chevron on the uniform of a Belarusian soldier. © RIA Novosti/Ministry of Defense of the Russian Federation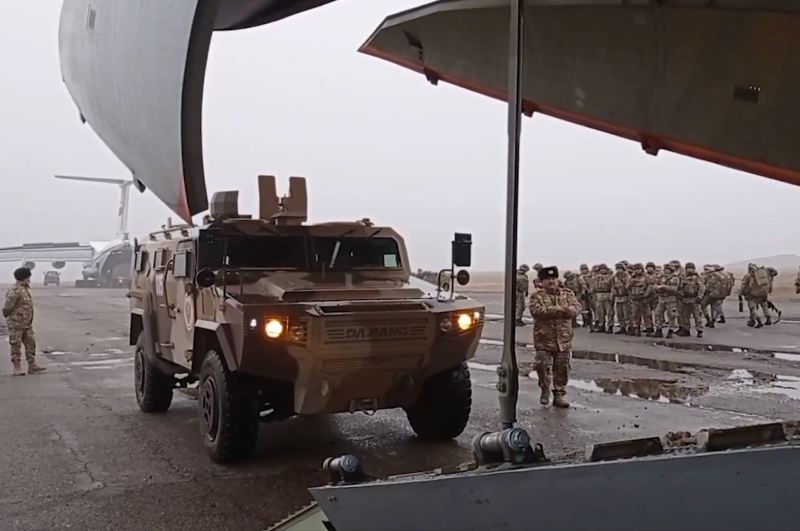 Loading military equipment of a unit of the Kyrgyz army from the CSTO peacekeeping forces for shipment to Kazakhstan. © RIA Novosti/Ministry of Defense of the Russian Federation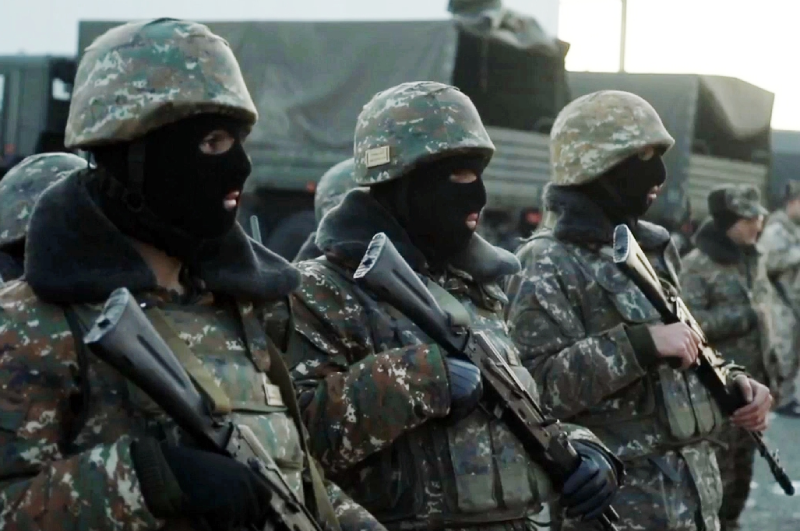 Armenian servicemen. © RIA Novosti/Ministry of Defense of the Russian Federation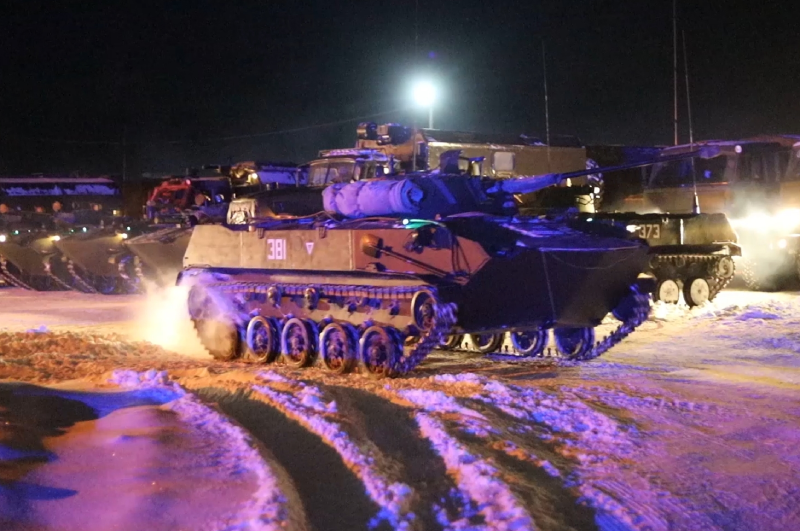 BMD units of the Airborne Forces from the Russian contingent of the CSTO peacekeeping forces. © RIA Novosti/Ministry of Defense of the Russian Federation
Soldiers of the army of Kyrgyzstan. © RIA Novosti/Ministry of Defense of the Russian Federation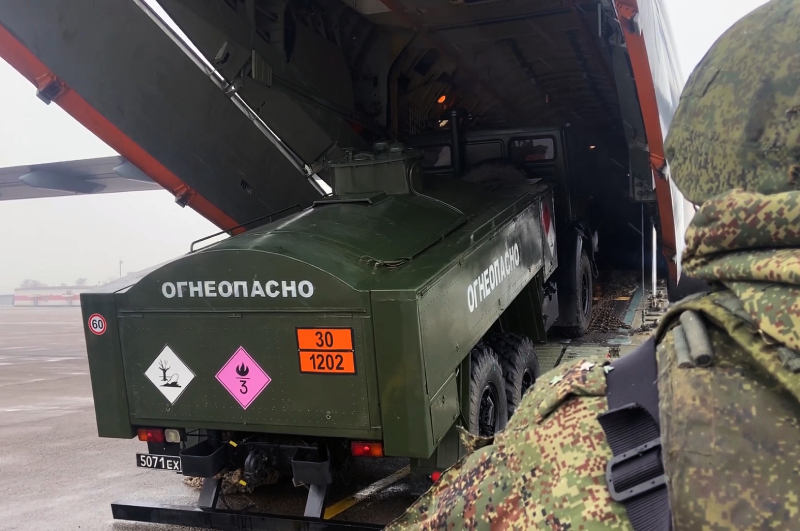 Unloading military equipment of the CSTO peacekeeping forces at an airfield in Kazakhstan. © RIA Novosti/Ministry of Defense of the Russian Federation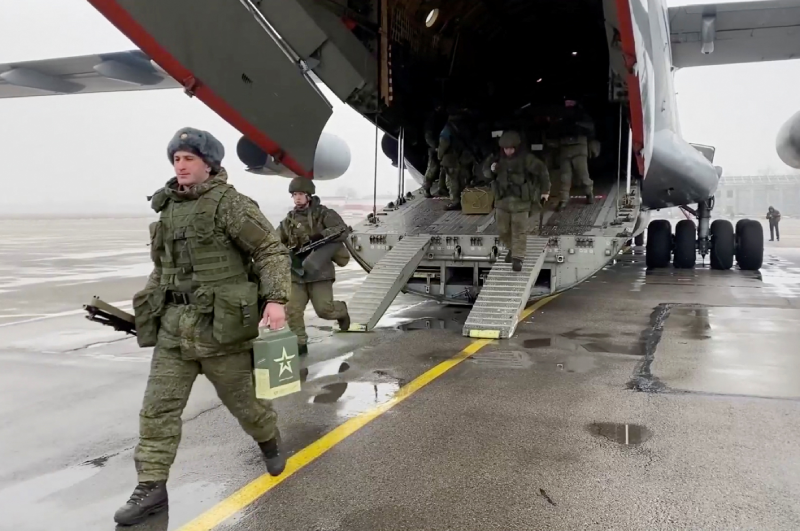 Unloading the personnel of the CSTO peacekeeping forces in Kazakhstan. © Reuters/Russian Defense Ministry
Rate the article