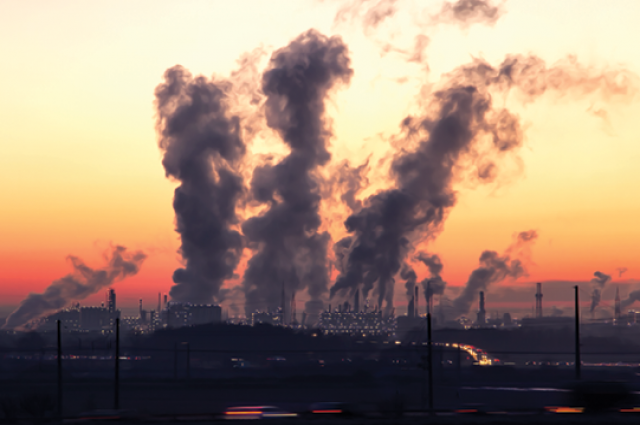 Halve emissions of pollutants into the atmosphere by 2030 as part of the Clean Air federal project; now they will be in 41 cities instead of 12. Deputy Prime Minister Victoria Abramchenko said this in an interview with aif.ru.
The Clean Air federal project stipulates that in the cities most affected by harmful emissions, the content of hazardous substances in the atmosphere must be reduced by at least half by 2030.
The first list includes Mednogorsk, Novokuznetsk, Norilsk, Omsk, Bratsk, Krasnoyarsk, Lipetsk, Cherepovets, Chelyabinsk, Magnitogorsk, Nizhny Tagil and Chita. After the start of work, it turned out that the situation is not equally bad in all these cities.
In addition, for several years in a row, officials did not have time to bring budget money to the regions, which is why the implementation of the project significantly lagged behind the plan. Now it was decided to increase the list of participants by three and a half times.
"Cities with an acute air quality problem need all the mechanisms to reduce emissions and improve the environmental situation. This includes the modernization of communal infrastructure and the environmental modernization of industrial enterprises. Solutions will be required to switch private households to environmentally friendly types of heating, as well as the purchase of environmentally friendly public transport, – Abramchenko said.
The list of measures will be developed for each city individually, and severe penalties await polluters, the Deputy Prime Minister warned.
From 2023, emissions quotas can be set for all industry in cities on the Clean Air List. If these limits are exceeded, companies will have to pay money, which will then be used to solve environmental problems.
Candidates for inclusion in the list of cities participating in the Clean Air became Gusinoozersk, Selenginsk and Ulan-Ude (Buryatia), Makhachkala, Kyzyl, Abakan and Chernogorsk (Khakassia), Barnaul, Petrovsk-Zabaikalsky (Transbaikal Territory), Achinsk, Lesosibirsk and Minusinsk (Krasnoyarsk Territory), Astrakhan, Ussuriysk (Primorsky Territory) , Komsomolsk-on-Amur and Chegdomyn (Khabarovsk Territory), Angarsk, Zima, Irkutsk, Svirsk, Usolye-Sibirskoye, Cheremkhovo and Shelekhov (Irkutsk region), Kemerovo, Kurgan, Iskitim (Novosibirsk region), Novocherkassk and Rostov-on-Don (Rostov region) and Yuzhno-Sakhalinsk.
It was previously reported that Roshydromet recorded 406 cases of high air pollution in 2021, which is a quarter more than the record set in 2020.
Rate the material