Russia's offensive against Donbass has begun, Ukraine has shelled the Belgorod region
The second phase of Russia's special operation in Ukraine has begun. The White House said that Joseph Biden has no intention of visiting Kyiv. He will hold meetings in the States and talks with allies on the coordination of anti-Russian actions. The facts of espionage of OSCE employees in favor of Ukraine were revealed. Washington has been criticized for being tough on Moscow and trying to split the global economy. In Germany, about 200 offenses against Russians and Ukrainians are recorded weekly. Ukraine shelled the territory of the Belgorod region again, there is a victim. Read the previous broadcast here.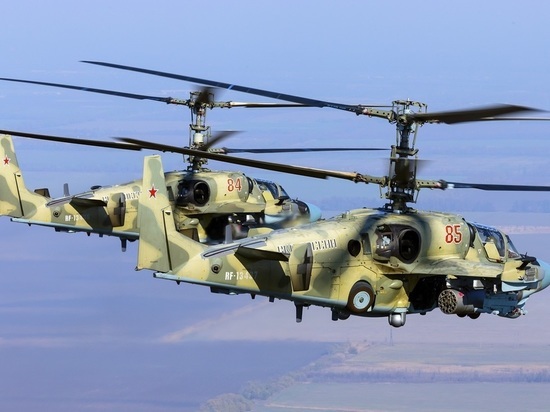 Photo: Global Look Press
09:21 The State Border Guard Service of Ukraine has extended permission to leave the country with an internal passport. Against the background of what is happening in the republic, citizens do not have time to issue a passport in time.
09:19Igor Korotchenko, editor-in-chief of the National Defense magazine, said that the Russian special operation in Ukraine will continue until the AFU is completely defeated in one way or another. This issue should be resolved not by political, but by military means.
09:15 According to American military experts, during the second phase of the Russian special operation in Ukraine, Kiev will have to react mobilely to Moscow's actions. The Russian servicemen will not attack the Armed Forces of Ukraine head-on, but will try to surround them and cut them off with fuel and ammunition.
08:58New Zealand imposed sanctions against 18 largest Russian banks and financial institutions in connection with the situation in Ukraine. They own about 80% of the total banking assets of the Russian Federation.
08:34 In the United States, against the backdrop of the situation in Ukraine, corn has risen in price to a record high. Futures showed a ten-year high.
08:28 After a cache with weapons and explosives was discovered at the Kherson military plant "Pallada", the Russian security forces began to conduct raids to identify groups of saboteurs . They were recruited by the security forces from among the members of the defense.
07:53 Washington called an important feature of the new generation American fighter, which is now being created. Its control programs are separate from mission control programs. This greatly distinguishes the fighter from existing combat vehicles.
07:51 Members of the Japanese government have expressed their concerns about the impact of anti-Russian sanctions on the lives of citizens and businesses in the country. The Minister of Economy, Trade and Industry of Japan, Koichi Hagiuda, promised to closely monitor these processes.