The scientist explained the reason for the invasion of ladybugs in southern Russia
July 2, 2022 by Posted in:
Lyrics
---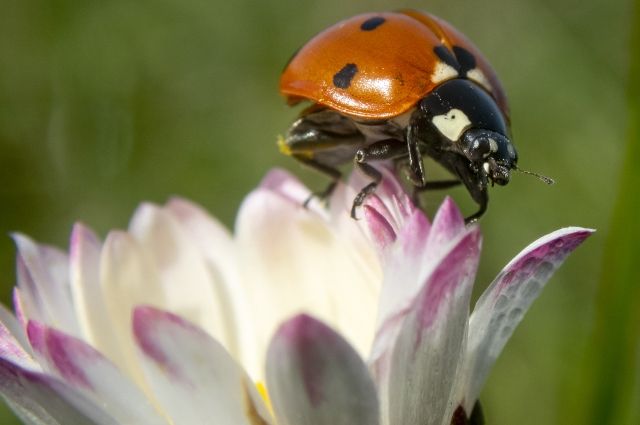 The invasion of ladybugs in the Krasnodar Territory is due to their origin. This was stated in an interview with RIA Novosti by the Deputy Director for Research of the Federal State Budgetary Institution "Sochi National Park" Boris Tuniev.
According to the expert, an invasive Asian species is now spreading in the south of Russia insects actively occupying territories. It was first recorded in Sochi in 2012, and before that in Europe in 2001.
Presumably, this beetle came to the Kuban along with planting material, like many other species.
"This is an Asian species, it is called "harlequin", it is also called "harmony". And like all invasive species, invaders, it gives such a flashy abundance, – the scientist explained.
Tuniev also clarified that ladybugs can bite, or be somewhat dangerous for allergy sufferers, while they do not pose a big threat to plants and human health. However, the danger of Asian ladybugs lies in the fact that ladybugs crowd out local insects because they feed on the same food.
Previously, a disinfectologist named the most effective means of controlling mosquitoes.
Rate the material